MIKE More Miles of NORTHERN ILLINOIS is committed to recognizing the nurses, medical workers, care providers, doctors, and first responders...... as well as assisting ANYONE WHO HAS FINANCIALLY SUFFERED as a result of their employer being FORCED to CLOSE.

We have put aside a minimum of $80,000 in automotive repair and maintenance services at no cost for the groups mentioned above. This assistance will be denominated in the amount of $50 per individual and take the form of $50 YES certificate good on any automotive service or repair.

While the total amount is a lot of money for us, especially during these tough times, we want to recognize the heroes and help those who are most financially impacted in our area.

Please, if you know anybody who is a member of either group, encourage them to call, or visit one of our shops.

YES......... we are all in this together and travel the same highways.

Thank you very much.
Serving DUPAGE, COOK, KANE, LAKE, WILL, DEKALB, AND KENDALL COUNTIES as well as Southern Wisconsin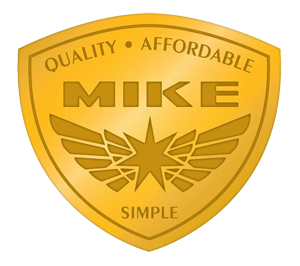 Welcome to MIKE, a family of independent neighborhood full-service automotive maintenance and repair centers. MORE MILES MADE EASY is our passion. Our Nationwide Warranties will insure you can go much farther and really enjoy the miles. Our services include 4X4 Services, Wheel Alignment, Batteries, Brakes, Car & Truck Care, Electrical Service, Electronic Diagnosis, Engine & Transmission Service, Exhaust / Muffler, General Services, Heating and Cooling Services, Oil Changes, Maintenance, Steering, Suspension, Tires, and Undercar Services. Our employee teams are committed and competent.

It all started back in 2014 when we opened our first MIKE More Miles automotive repair center. We felt strongly that our friends and neighbors deserved something much more than what the national chains and car dealers were delivering. For us, it was about giving motorists a far simpler way to get the full life of their vehicle and then, in turn, to have the money (they might, otherwise, be forced to spend on more car payments) available for far better things. Not a new idea, but we were bent on making it very, very SIMPLE. That meant building a team of some of the best Installers, Technicians, Service Managers, Leaders, and Shop Owners in the industry, many of whom had demonstrated great track records working in historically great automotive service chains.

QUALITY, we are extremely serious about. But we are also committed to making it AFFORDABLE...so you have more money available for family, friends, fun, and future. We service most brands and ages of cars, minivans, SUVs and light trucks. Interested in driving your vehicle to 225,000 miles and beyond? Ask us about the MIKE Smart Plan.

Locally owned and independently operated, we admit that we are not always perfect. But being the FAMILY we are, we promise you that WE WILL TRY HARDER to serve you better than anybody else in the business. Drop on by, give us a call, or send us an e-mail to learn more. Thank you for giving us the opportunity!
LOMBARD
234 W Roosevelt Rd,
Lombard, IL 60148
AURORA
390 Eola Rd,
Aurora, IL 60502
ELGIN
400 Dundee Ave,
Elgin, IL 60120
JOLIET
845 N Larkin Ave,
Joliet, IL 60435
LOCKPORT
983 E 9th St,
Lockport, IL 60441
ST. CHARLES
2073 St Rt 38,
St. Charles, IL 60174
WAUKEGAN
2108 N Lewis Ave,
Waukegan, IL 60087
YORKVILLE
102 Beaver Street,
Yorkville, IL 60560
DOWNERS GROVE
7205 Lemont Road,
Downers Grove, IL 60516
MONTGOMERY
1947 US Route 30,
Montgomery, IL 60538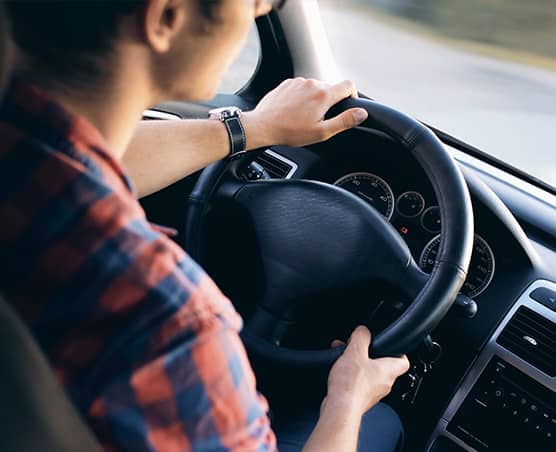 Vehicle Tips
According to recent studies, 5 percent of all motor vehicle fatalities are clearly caused by automobile maintenance neglect.
The cooling system should be completely flushed and refilled about every 24 months. The level, condition, and concentration of coolant should be checked. (A 50/50 mix of anti-freeze and water is usually recommended.)
Never remove the radiator cap until the engine has thoroughly cooled. The tightness and condition of drive belts, clamps and hoses should be checked by a pro.
Change your oil and oil filter as specified in your manual, or more often (every 3,000 miles) if you make frequent short jaunts, extended trips with lots of luggage or tow a trailer.
Replace other filters (air, fuel, PCV, etc.) as recommended, or more often in dusty conditions. Get engine drivability problems (hard stops, rough idling, stalling, diminished power, etc.) corrected at a good shop.
A dirty windshield causes eye fatigue and can pose a safety hazard. Replace worn blades and get plenty of windshield washer solvent.
Have your tires rotated about every 5,000 miles. Check tire pressures once a month; let the tires cool down first. Don't forget your spare and be sure your jack is in good condition.
Check your owner's manual to find out what fuel octane rating your car's engine needs then buy it.
Keep your tires inflated to the proper levels. Under-inflated tires make it harder for your car to move down the road, which means your engine uses more fuel to maintain speed.
Lighten the load. Heavier vehicles use more fuel, so clean out unnecessary weight in the passenger compartment or trunk before you hit the road.
Use the A/C sparingly. The air conditioner puts extra load on the engine forcing more fuel to be used.
Keep your windows closed. Wide-open windows, especially at highway speeds, increase aerodynamic drag and the result is up to a 10% decrease in fuel economy.
Avoid long idling. If you anticipate being stopped for more than one minute, shut off the car. Contrary to popular belief, restarting the car uses less fuel than letting it idle.
Stay within posted speed limits. The faster you drive, the more fuel you use. For example, driving at 65 miles per hour (mph) rather than 55 mph, increases fuel consumption by 20 percent.
Use cruise control. Using cruise control on highway trips can help you maintain a constant speed and, in most cases, reduce your fuel consumption.
Keep your engine tuned. A fouled spark plug or plugged/restricted fuel injector can reduce fuel efficiency as much as 30 percent.
Inspect the engine's belts regularly. Look for cracks or missing sections or segments. Worn belts will affect the engine performance.
Have the fuel filter changed every 10,000 miles to prevent rust, dirt and other impurities from entering the fuel system.
Change the transmission fluid and filter every 15,000 to 18,000 miles. This will protect the precision-crafted components of the transmission/transaxle.
Inspect the suspension system regularly. This will extend the life of the vehicle's tires.
Sep 01
2020
Aug 18
2020
Aug 03
2020
What Our Customers
Are Saying

Mike More Miles of Joliet is the best place for your car maintenance. They are thorough, reasonably priced and most importantly, honest. You can watch them do all the work and if there is a problem with the car they take you out into the bay and show it to you. Excellent in every respect and you leave with peace of mind knowing that your vehicle has received the best possible service.
Linda Sluis

, 10/16/2020



Great work!
Dana Moore

, 10/16/2020



You can trust them
marty garrett

, 10/11/2020



Always great and honest service!
Jonathan Kaufman

, 10/11/2020



Very, very friendly staff, courteous and God fearing men. I highly recommend. Thank you guys for great work
Hope Excel

, 10/06/2020



I had a concern with my car and decided to go here on a whim. I used to go to this auto shop for routine oil changes when it was still a Merlin but it changed to a Mike More Miles about 6 years ago. I am so happy that I revisited this place. I got an oil change done and they ran a free diagnostics test on my car. They found all the diagnostic results were normal and gave me some options on where I could go for further testing. However, after the oil change, the car started driving smoothly and the concern I noticed with the car before was gone. Everyone at the shop was honest and professional. I will be going back for my routine oil changes and car concerns moving forward.
Hana Malik

, 10/05/2020



good prices, nice people working.
ramune sukiene

, 10/03/2020



I've been going to see Bob for a couple years now. It's great to find a mechanic that will straight up tell you what's wrong, what must actually be fixed, and what can wait. Pricing is fair, the employees are nice, and the facility is clean. They have the skill of a top end shop with the feel of a down-home business.
Stephanie Hattan

, 09/30/2020



Great place to take your vehicle, honest employees and they give you a report card for your car with brakes, tires, ect that helps me to anticipate future expenses.
phil casto

, 09/29/2020



The staff and service at Mike's More Miles in Downers Grove Illinois are simply the best and I highly recommend their services and products.
George Negron

, 09/28/2020



Quick and friendly. Alignment & oil change. Asked for air conditioner check over. They declined to do. Then on drive back to CA the blower went out at 100 degrees in Utah.
phyllis habib

, 09/27/2020



Friendly service. Honest inspection. Met my needs. Quick service. I was a walk in.
Rose Stone

, 09/26/2020



Highly recommend this place, employees are very friendly and professional. The repairs on my car were done on time and the prices are fairly reasonable. My husband and i recommend this shop to our family and friends.
Maria Ruvalcaba

, 09/25/2020



Good prices and amazing services. Mechanic is knowledgeable, friendly, gives estimates and does outstanding work! 100% honest! Highly recommend this shop. I will be bringing my car every time.
Harold Blackman

, 09/22/2020



This is wha my car looked like at 3:30 on Saturday. I was 5 hours away from home and had to be home for work on Sunday. I had it towed to Mikes in Lombard we used to live there . I had no hope of getting my car back that day. Mike put me in first did all he could and got me back on the rd so I didn?t have to call in. Everyone was great polite and professional. I would recommend them to everyone, it was an emergency without them I was really stuck. ??
kathy kappa

, 09/21/2020



I took my truck after I went to the chevy dealership and got a quote for a major repair.. Chris at Mike's beat their prices and had it done in a couple of days!! Will definitely always take my vehicle's there. Staff and there customer service is among the best. Thanks for the great service.
Matthew Head

, 09/19/2020



Pedro was great. He went over everything with me in detail, advised me of what needed to be done and what could wait Very friendly, professional and honest.
Kimberly Joyce

, 09/19/2020



Love this place. They always fix my cars. I am hard on my vehicles but the mechanics always take care of me. Melvin,Enzo,and all the staff are excellent.
Mona Lacour

, 09/19/2020



There are not many places that I feel comfortable to have my Family go to without me being there, Enzo and his team are like part of the family. They are always honest and caring when it comes to what we need. When it comes to our cars Enzo and his team at the Mike in Lombard is our only place to go. Thanks Enzo and team. And so happy that Austin has joined the team. Great job guys!!!
Melvin Strong

, 09/19/2020



Always great, honest service from Bob and his guys. Been taking all my cars here for 20 years.
Chris Curtiss

, 09/16/2020



Repaired my car quickly needed to do front end alignment took it right in runs terrific now. Would go back there in an instant fair price, good work, nice guys.
Peter Chiopelas

, 09/11/2020



These guys are super genuine and really care for their customers. A+ in my book!! ?????? Highly Recommend them and I will continue to be a customer!
Faraz Andhi

, 09/11/2020



Reasonable estimate and completed the work promptly
George Gogola

, 09/05/2020



My wife took our car to MMM for an oil change today. She was in a car accident last month (got the car repaired elsewhere prior) Enzo and his team inspected everything and then referred her to an auto body shop down the street. They took time to explain things to her and answer questions. We can't thank everyone enough. We will be a repeat costumer for sure.
Harold Adair

, 09/04/2020



Did my oil change within a half hour. Unfortunately my power steering light came on the next day. Not saying it's their fault.
b brown

, 09/02/2020



My vehicle needed and oil change and was making an odd noise. The staff at Mike More Miles in Downers Grove, Illinois deliver service that is of quality and maintains high standards, providing professionalism while emanating a friendliness that makes you feel like family. They are honest in both their work and customer service and make recommendations without pressuring services on you. The waiting area is clean and welcoming. Chris and his team are committed to service and safety. I will absolutely bring my vehicle to them again.
Heather C

, 08/26/2020



Great service!
melodycn1

, 08/25/2020



I only go here. Free estimates! This is "Golden". You don't have to spend $100.00 to find out what's wrong with your car, just to find you can't afford the repair just yet. Now you're even more in the hole. Not so with Mike More Miles. They are the best. Added review: I just went there for an A/C climate control issue. This repair wasn't easy to diagnose. But they were determined to get to the bottom of it. They persevered and now I have a truck that blows hot when it should and cold when it should. Thanks guys! You are appreciated.
Rich Alvarez

, 08/23/2020



Dee is always the best at explaining and addressing my car problems and concerns. They have worked on my car multiple times and I actually like bringing my car to them to have work done because of how Dee and the team treats me and performs the work.
Raydog TooYou

, 08/21/2020



The people are kind and timely and the rates are extremely fair. I will be going here for all my car needs.
James Cochran

, 08/17/2020



My check engine light was on and now it's off. And as a bonus they fixed what was wrong.
Matt Fuller

, 08/15/2020



My first time using Mike today was a great experience. Very professional and I could sense the integrity. When getting your car repaired it is important to feel you can trust those who are diagnosing and recommending repairs. I felt that here and appreciate the great service provided.
Robert Miller

, 08/11/2020



Great customer service and reasonable prices
raymond daniels

, 08/10/2020



They will take care of you and your cars. Thank you.
Mary Thurman

, 08/09/2020



Wonderful staff! Gave me an unbelievable deal and threw in a free wheel alignment and clean filter as well. Definitely will be returning if more services are ever required! Manager Enzo will take care of you every time.
bkshadows

, 08/09/2020



Fully synthetic oil changes are always reasonably priced and they take good care of us.
Jane

, 08/07/2020



Nice guys. Not much parking on the busy days.
Brandon Edwards

, 08/04/2020



Kevin was very pleasant and professional. Thankfully Tom advised us to replace our timing belt. We were 65,000 miles overdue (I verified this on several automotive forums). Prices are fair and in line with other places. Service was fast and the car was ready at the agreed upon time. Definitely bringing my other car here for airbag issues.
Ron Vilbar

, 08/03/2020



Great neighborhood place! They definitely care about what they do and of course do it right! Would recommend taking your car there if you need anything!
Nelson Cristal

, 07/31/2020



Great service
Ruben Ramos

, 07/30/2020



Great place with great service. Very dependable. No problem taking my vehicle there for service
Randy Brown

, 07/29/2020



Bob and the gang have always gone above and beyond. Once again, thanks man!
Andrew Ziegler

, 07/28/2020



Came in for front suspension issues. My car drives like new. Quick and reliable. Thanks guys!
Mary Coffey

, 07/25/2020



I've gone to Mike More Miles several times for maintenance on both my cars and they are always prompt and professional. Definitely recommend.
Brittany Jackson

, 07/25/2020



Friendly Helpful
Sue Werner

, 07/23/2020



This is definitely my go to place. I feel appreciated and respected. There were lots of cars here, but they took care of me.
PRiScilla Nagreen

, 07/24/2020



Mike More Miles is one of the legit repair shops i have been too. They are very honest!! Found my future mechanic!
Ryan Molloy

, 07/23/2020



Always a great experience with Mike more Miles. Thank you Enzo for Being extremely sensitive to customers, your staff are professional and really nice to work with.
Cheryl AR

, 07/24/2020



Cowboy mike is my favs love them customer service is there as well!
Monique Howery

, 07/20/2020



Had a great oil change experience today, highly recommend them!
Mike Meyer

, 07/20/2020

These guys always do quality work and are always upfront and honest with what you need. The prices are fair. And they have some amazing maintenance packages that I will be purchasing in the future. These guys will keep your car alive.
Alan Gibbons

, 07/18/2020



Went in on Wednesday to have my car checked out after noticing some changes in the way my car was running. Jesus took care of me promptly and was clear and concise every step of the way. I felt very taken care of and definitely will return.
Jacquelyn Rodriguez

, 07/17/2020



My transmission lines were leaking and leaving puddles of fluid everywhere. They fixed the leaks and did a thorough inspection to make sure there are no other issues or potential problems. I appreciate that they go the extra mile to ensure my safety and piece of mind.
Sue Blackstone

, 07/17/2020



Got me in and out fast great price on my battery
Pat K.

, 07/14/2020

Thanks for repairing my truck. Front breaks. Fast service good price
John Evans

, 07/08/2020



This is a good store, good work good price. Thanks
J Evans

, 07/07/2020



I have been taking my cars to this repair shop for the last 5 years for brakes, tires, oil changes, timing chain replacement and various other repairs. They are the most honest, professional and knowledgeable place I have ever gone too. They care about their customers and always want to make sure the vehicle is safe to drive. I will not take my vehicles to anyone else for service or repairs. Thank you Chris and staff for great customer service!
David Sheehan

, 07/02/2020



Honest and convenient. Job done right.
charles runnion

, 07/01/2020



Always great work and honest pricing.
Frank Shoup

, 06/30/2020



They were all nice and informative. Didn't try to up-sell me and were honest. Did the work quickly.
J C

, 06/28/2020



Best place to get an oil change!
William Reed

, 06/27/2020



Fast, friendly service, and thorough explanation of what my car requires and how long it's going to take. I love these guys!
Summer

, 06/26/2020



I have been a customer of this establishment for many years! So glad with the quality of work and job done. Appreciate always their care and concern for you as the customer!
Patrick McGowan

, 06/18/2020



As usual, outstanding customer service and high quality work. They'll never oversell you, they hello you choose repairs and timelines well. I've been loyal to this shop for 17 years now, and I'm never disappointed.
Casey J Solgos

, 06/18/2020



Mike's always been the best! Congrats on the change, and thanks for everything you have done for me over the years.
James Fizor

, 06/17/2020

Mike is an honest, straight forward mechanic. He helped me keep my 2005 Altima live to a ripe old age of 235,000 miles and when rust killed it, the engine still ran. I will be a customer because he is fair, helpful and honest.
Beth Babs

, 06/17/2020

Shout out for taking great care of our cars and keeping us safe! Thank you Mike and team!
Sarah Justice Gomilar

, 06/17/2020

Been going here for a while but have tried many other repair shops! They are the best! Courteous, honest, trustworthy, efficient and quick! Won't bring my cars anywhere else! You won't regret it!
Roseanne Schroeder

, 06/17/2020

Great neighborhood place! Enzo, Gus and the rest of the crew definitely care about what they do and of course do it right! Would recommend taking your car there if you need anything!
Javier Alvarez

, 06/16/2020



Mike has been doing this for years. He is very honest and does great work. All the employees work hard and are easy to talk to. I have had my autos worked on there, and I am very pleased. I would recommend him for all your auto needs!
Wayne Wendel

, 04/07/2018



Mike, Ken and crew have always treated us fairly and have done a great job keeping our cars running well!
Kathy Casper Harriett

, 04/08/2018



Have had Mike work on my vehicles for years. Always honest and transparent about everything that needs to be repaired! Great guy with a great team! Fair and honest pricing. Refreshing today to have honesty, quality service and fair prices!
Jeff Schwartz

, 04/08/2018



Always pleased with Mike's work. Would definitely recommend.
Mike Bergmann

, 04/14/2018



Awesome service, great prices, friendly and honest trustworthy work!!!
Michelle Wujick

, 04/26/2018



Mike has always been honest, informative, and on point with any services I have gotten here in multiple vehicles. I trust his judgement, his techs, and the care they take to keep my car going the distance. I would reccomend this shop for all or your automotive maintenance needs.
Andrew Rooney

, 05/18/2018



This place is on point, I've been dealing with finding a legit mechanic and I believe I have finally found one. Enzo and his team were professional, the customer service was incredible. They told me exactly what was wrong with my car. Enzo brought me to see what was wrong with my car and gave me detailed description on what was wrong and what needed to be fixed. This place drives you home so you don't have to wait there. My car drives so much better! Definitely will be back. Thank you Enzo and team!
Heather Mars

, 06/15/2020



Great customer service and great deals
Ryan Stitnizky

, 06/05/2020

The gentlemen working there are handsome and have satisfactory hygiene.
Dennis Graeaaey

, 06/05/2020

Great place and great service. Guys there are very knowledgeable about cars and are not just trying to make money. They take care of you like family and prices are very reasonable.
Pedro Flores Jr.

, 06/05/2020

This shoo has always taken care of my car at reasonable prices and better than that the customer service is excellent. I would highly recommend this place.
Jerrod Lee

, 06/05/2020

Great service! And they don't try to up-sell you! Thanks so much!
Mary Smith

, 06/05/2020

Today was the first day I went to Mikes and I'm so impressed with the Service! They got me in right away and fixed my car within a few hours! I give them 10 stars! Definitely found my new car place!
JoAnne

, 06/05/2020

Great service, great people, great prices!
Mary Steccato-Keene

, 06/05/2020

Got my brakes done and spark plugs changed and two new tires. They quoted me my price and actually the price I paid was less than they quoted me which was a huge plus in my book. Brett drove me home and picked me up to take back so I could pick up my vehicle. He was so much fun to ride with! My experience with Mike More Miles was great in all aspects and I will be returning to them again for my needs! Fair pricing, great work and reasonably price! There's nothing they won't do for you and your car! Big or small. Thank you guys for such great service! Highly recommend!!!
Tonya Davis

, 06/05/2020

Very nice guys. Took very good care of me.
Toni Cusimano

, 06/05/2020

Great service, thanks guys.
Carl

, 06/04/2020



Fantastic customer care. Always so polite and professional. Nothing is too difficult for them. I always use MIKE More Miles for any works needed on my car as I know I recieve honest feedback and they will only do work that is required at a fair price. I trust them not to take me on! The guys are all great workers and make sure you understand what is wrong and needs to be done. I would recommend. 5 stars.
tyler weber

, 06/19/2019



Have taken care of me many times since I moved into the neighborhood. Fair pricing compared to other shops and all around reasonable people. Thanks guys
Nathan Szynal

, 06/20/2019



Great service and great staff. First call whenever I need work done!!
Marco Pizano

, 07/02/2019



The team at Mike More Miles has been very fast, professional and reliable. I have brought my RV to them on two occasions and been completely satisfied with their diagnosis and their repairs. If you are in Lockport and want great service for your car please stop by MIKE More Miles on 9th st.
Tom Nagle

, 08/12/2019



Very friendly, professional, and knowledgeable. They were quick and the price was fair. As a mechanic myself for 40 years, I was impressed!
Rick Rager

, 08/29/2019



I always come to Mike More Miles in Lockport IL. I would highly recommend them. They are fast, clean, friendly, HONEST, and have great prices. They even went above and beyond to stay late after hours to work on my car so I was not stranded. Great company and great team. I will definitely be back!
Allison Suerth

, 09/12/2019



Same day service and quick appointments
Darla Bennett

, 09/21/2019



Great crew and great shop. If you want an honest shop this is the place. Been going here for years and won?t take my vehicles anywhere else.
Greg Lechtenber

, 09/23/2019



Trustworthy, honest and great customer service. Thanks guys!!!
Kris Queen

, 09/29/2019



We have had our car repaired here several times and its been very satisfactory, reasonably priced and never had any further issue. Thanks guys!
Victoria Cooper

, 10/10/2019



Been in Lockport for years, great guys
Mike Spillman

, 10/17/2019



Fast service
Stella Lou

, 10/29/2019



Great prices
Just a Robloxer

, 12/15/2019



I recently purchased a 1983 Lincoln Town car with low miles. To say the least, there were quite a few overhaul items needed. Alignment, all major seals, timing chain, electrical and idling issues. Bob, Bill and the entire team at this Mike More Miles were patient, open and honest with me every step of the way. Thank you Bob for helping me get this old ride running. Really appreciate all the quality work and providing fair pricing on all repairs. This is definitely a place I will bring all my cars for repairs. Thanks again!
Brent Linkin

, 12/19/2019



Great prices and fast and friendly service. Definitely would go here again.
Deb Olson

, 12/23/2019



52 bucks out the door for synthetic oil change and tire rotation. Great deal. Other nearby similar shops charge 80 to 100 bucks for same service.
Mr. Walnuts

, 01/01/2020



Moved from Tennessee and needed to have my cars oil changed and checked. I used to go to Best One in Crossville,TN and was so satisfied with their service and respect. I thought I?d give Mike a try and was very satisfied. Being a single, female senior, the staff was very professional , friendly and respectful. I believe I found a service to replace my past. Thank you.
rhonda stickel

, 01/02/2020



I only go here. Free estimates! This is "Golden". You don't have to spend $100.00 to find out what's wrong with your car, just to find you can't afford the repair just yet. Now your even more in the hole. Not so with Mike More Miles. They are the best.
Rich Alvarez

, 01/13/2020



Called up to get an oil change. I was told to come in at 2 pm today. I arrived at just before 2 and they immediately took my car in. I was out of there by 2:30. Everyone was really nice. The waiting room area is very clean and you have a great view of the shop. My oil change was $29. I would recommend them for oil changes and will be bringing my other vehicles there too.
Mike S

, 01/13/2020



Really a great place to get your car serviced. Was a longtime Merlins customer. Found Mike More Miles even a better place for our needs . Have recommended MMM to several friends who have raved about MMM.
Gene Freckles

, 01/23/2020



They honor me being there getting my service done even without punching my card for my fifth visit free oil change
Steven Matthews

, 02/05/2020



I have been doing business with Merlin's since 2015 and now it's Mike more miles. Bob, Bill, Tyler, and Austin are all great and they have been honest with me. They have and will be the only shop working on my vehicle. They are very very reasonable and professional. They will show you what is wrong with your vehicle if you don't believe them. I always brag about them and I always tell people to go to them to have their vehicles checked out.
Donna Speigle

, 02/25/2020



Very pleased with these guys. Great price and done in fashionable time.
Toni Cusimano

, 04/24/2020



All and all i was pleased with the job had a lift kit installed on my dodge ram there was some issues with it being 18 years old a few bumps in the road the estimated price pretty much stayed the same as we discussed great place to have work done.
Broni Stoni

, 04/30/2020



I brought my vehicle in to get a new stud for my tire. Unfortunately they ran into an issue. They explained the issue to me with pictures over text and we came to a more than reasonable resolution. Armand and Chris were what you look for in any service industry. I can say that they went far past above and beyond. They treated me like we were old friends from the neighborhood which was really refreshing in this day and age. Thanks again Armond and Chris.
Joe DiGioia

, 06/02/2020



I am glad to have found Mike More Miles in Joliet. The ownership is honest, hardworking, and all around knowledgeable. They had my car in and out in no time. The price for a full service oil change was unbeatable. I am in the market for new tires and will be returning soon to get them. Great experience!
Rick

, 12/05/2019



Honest trustworthy business
Doris Tatro

, 12/16/2019



The first time I stopped there they told me it would be an hour and a half to get my oil changed. I'm happy that they did not lie and say a half hour and then I'm stuck sitting there. When I went back later that same day I was in and out with friendly service and a reasonable price.
Nikkimonster42 Nikkimonster42

, 01/02/2020



Honest and upfront folks here. I have taken my cars to this address for over 20 years. No mechanic in town is better.
Jerry Siedlecki

, 03/13/2020



Mike More Miles Joliet is hands down the best place to get your vehicle serviced. The staff is very knowledgeable and keeps you updated. The best prices around. Pedro is the best!!!!
Megan Cortez

, 03/18/2020



The experience I had there was excellent,, honest and good prices, I didn't feel like I was getting ripped off and they only did what needed to be done in a timely manner,,, this is the only place I will go to from now on,,
Mondo Cortez

, 03/18/2020



They are very helpful, honest and trustworthy! You won?t pay for something that is not needed and the prices are very reasonable! Pedro is wonderful and goes out of his way to get things done the right way at the lowest price! Highly recommend!!
Jamie Cortez

, 03/18/2020



Great customer service, explain very well what my car needs and affordable price.
Carmen Valentin

, 06/17/2017



Friendly man was able to tell me what was needed and was very affordable from other quotes I got...
Nicey Soto

, 07/05/2017



Always friendly and fast. Brought 3 cars up here and of them they bought for a really good price. Really cheap but reliable oil change. If y'all need work done to your car, this the place to go. Coming from the best local ?
Lovell Thomas

, 07/12/2017



Great people and affordable prices.
Frank Smola

, 09/02/2017



Highly recommend they are very professionals and good prices.
Noti Cero

, 10/02/2017



Brought my car in for brake repair; gave me good info up front, & a good estimate (see great coupons online too!) Austen and his mechanic team are very professional, and courteous- even text me a couple photos of work as they proceeded. Great shop!
Kathleen Mau

, 10/18/2017



Good service, good prices, honest mechanic. Can't ask for more than that.
Jon Fornek

, 12/30/2017



Great customer service. Good value, nice prices. Thanks, Austin for all your help.
Renee Smith

, 02/10/2018



I love this team! I went in with an engine issue. I had taken my car to a different mechanic about 6 months ago, and I had my fuel injection system replaced. Apparently, the mechanic was working a little too quickly on my car, and did not install the system properly, and he broke something. The Mike's team saw the problem, reinstalled the injector, replaced a broken piece from the mistake, and did not charge me one cent! I was there at least 45 minutes! This is a very wonderful team, and I can't say enough about their professionalism and grace! I will always, from now on, take my cars only to Mike More Miles! Thank you, again!!
Shannon Marcou

, 02/22/2018



I love this place. I always Ask for "Jesus" cause "Jesus" does an awesome job. This place offers life time warranty on Parts and Labor. Your Car will be respectfully repaired. Make sure to Ask for "Jesus" when you bring your car into Mike's More Miles. You will definitely be satisfied with the Outcome Job that "Jesus" does!
Rose Quinones

, 02/28/2018



Really awesome customer service and I wouldn't trust my car with anyone else!
ssill93

, 04/14/2018



I love this shop they are honest and work with you if you have costly repairs.
Alexandria Smith

, 05/07/2018



These guys are awesome I got an oil change they went over what my car needed and very friendly staff will definitely go back
Justin Murphy

, 06/18/2018



These guys do really know how to take care of people, so generous, and great at explaining what work needs to be done. I was almost finessed by Midas im shelling out more money to do an oil change (new oil pan, motor wash, and possibly a new gasket). This is my second time being here and they explained everything to me; what I needed to service, honest truth into what work they would be doing to my car, and good recommendations to fix my issues. I most likely won't be going anywhere else from now on. Thank you for working on my car!
Missy Seng

, 06/23/2018



Honest mechanics and great prices. We took our car to the dealer and they were charging us a fortune and said we needed new brakes. We took our car here and they showed us the problem, we payed $200 less then the dealer and they said out brakes were fine, we had just gotten them done about 5 months ago.
Shirley Ortiz

, 08/13/2018



Excellent and quick. Best oil change experience I had. Definitely will be coming back
Zack Austin

, 11/06/2018



Love the people there
Francine Carr

, 12/20/2018



Great speedy service at a fair price!
Lauren Stover

, 01/02/2019



Great Service, thanks Eddy.
Jaye Foods

, 01/04/2019



Great customer service and prices. Each employee is friendly, honest, and knowledgeable, and they always finish quickly. As long as they're here, they'll have my business.
Brendon Pasta

, 02/11/2019



Very helpful.
sfcjesse martinez

, 04/06/2019



Great, fast service at a reasonable price. They were lifesavers for me, thanks guys!
Paul Munnich

, 06/06/2019



A good mechanic is hard to find, Mike More Miles is very good, honest, fair and professional. What more is there?
Douglas Hayward

, 06/13/2019



I've been to Mikes about 3-4 times. Always very nice and professional, honest people.
Alexandra Toledo

, 06/14/2019



I?ve been to many auto shops but Mike More Miles in Elgin has them beat. Jesus and Josh are the MVP?s of that place. Highly recommend.
Josh Mateos

, 08/10/2019



Josh is very good at his job, and makes things very clear for you and is very professional and honest. Was referred from discount tire to have an alignment done, took less than an hour. Also the price was great. The only reason for one star off is a couple of the values on the alignment report show they are off, but all the others are fine (car drives pretty much fine now, but sometimes pulls to the left a little bit when getting up to speed). And the first time I took my car in, the mechanic got the interior full of black stains so if you have a light interior beware lol.
Final Kill

, 10/10/2019



A+ service, fair prices, I recommend!
Barnett and Associates , LLC

, 10/18/2019



Great customer service.
Leah Unser

, 11/13/2019



Brought several vehicles to them plus referred friends as well, very professional, courteous & friendly & good @ what they do.
Don Major

, 11/22/2019



Great costumer service. Courteous and honest. Highly recommend.
Miryam Giraldo

, 01/10/2020



Great service
Ruben Macias

, 01/13/2020



Bring my truck here for reliable service and the quality work they do. Price on tires were great and they stand behind the work that they do , I bring all my family cars here to this shop.
Michael Malovany

, 02/15/2020



Reasonable price polite
Charise Dickerson

, 05/29/2020



They always do right by us, honest and fair. They saved us $1,000 that a dealership wanted to charge us for work that wasn't necessary. As long as I live in the area I will always go to them.
Eli Turner

, 01/10/2019



Went there for brake service and oil change, the service was great and friendly. Would definitely go back for all my car services!!
Laura Newman

, 01/12/2019



Recently had a bad experience with the neighboring Firestone. Walked in here not in a good mood, but i have to say the employees here changed that. They actually show that they care about you and the work they are providing. I've visited here on and off, each time they have provided excellent service.
Jeff Rohde

, 02/17/2019



Chris and the crew have kept my 95 ranger a running, reliable vehicle with over 137000 miles
Philip Sabonis

, 04/26/2019



Outstanding service!
KIMBERLY Lanier

, 05/18/2019



They took care of me...
Paul Brown

, 05/25/2019



I came here and they have great prices, they did not pressure me to get any extra services, I am coming back for sure.
pyk Usmle

, 06/20/2019



Fast service at a reasonable price.
Gregory Heckman Jr

, 07/03/2019



I have always had great service and success with all of the guys that work here. They have all tried their best to fix almost every problem I?ve had on any of my vehicles or my families vehicles. I can tell you I?ve had some major problems that they have help me with! Nobodies perfect, but these guys have given 100% every time I?ve needed them. I would recommend that you try them out for yourself!
Edward Ens

, 08/13/2019



I?ve been going to this shop for 13 years and they are always quick, efficient and trustworthy.
Kyle Bell

, 09/02/2019



Good shop for quickly change Oil and general maintenance.
Pallav Deshmukh

, 09/04/2019



I've been going here since 2001 and have always been well taken care of. I wouldn't consider going anywhere else.
Scott Speno

, 09/13/2019



Quick and reasonably priced.
Ivan S

, 09/29/2019



These guys have been the best for years. Always trustworthy. Always friendly. Always the best fair prices.
D Peterson

, 10/12/2019



Professional and friendly guys! Would recommend anyone looking for a good mechanic to take their vehicles here.
Harry Gomez

, 10/24/2019



Honest reputable car repair
Mike Coffman

, 11/22/2019



Great, honest, hard working people that will help you! They don't try to charge you any more than is necessary, which I appreciate.
Johnny Ramirez

, 11/29/2019



I've been going to Mike More Miles for a while now (prior to their name change) and I am so happy with their service. They are helpful and kind, and always take the time to explain what's going on with my beloved, but very old, Nissan Altima. I'm never afraid that I'm going to be overcharged or have work done that isn't necessary. As a woman, I'm comfortable in their shop and with all of their employees. Finally - they always drop me off/pick me up at home, and that is a service that is absolutely priceless to me! Thanks Chris, Kevin, and Team!
Elizabeth Reihl

, 12/11/2019



Super great service the best
Lewis Robinson

, 01/29/2020



I have been going to this shop for years. Through 3-4 cars. And I usually keep my cars for 8-12 years. They are honest and extremely knowledgeable. I've spoken to other women while we are waiting in the shop. And we all say the same thing. That this is one shop you never have to worry about ripping you off because you don't know a lot about cars! They are excellent!!
Jeneen Irvin

, 02/12/2020



Kevin and Joe are some real professionals, along with their team of mechanics, they are the reason I keep coming back
Young Adventurer

, 02/13/2020



Good job,repaired my car good and fast!! Nice prices,they work very professionally???
denis talpa

, 02/19/2020



Didn?t try to oversell me on services and had the best pricing of anyone around.
Austin Reid

, 02/19/2020



An amazing auto garage! Quick communication and fast service. Good flat rate. Will use again
Kimberly Edwards

, 03/13/2020



Friendly staff, quick to take care of the customer. Fair pricing and they answer the phone !
Abid Khan

, 03/13/2020



The owner is always friendly and their staff will explain whatever questions you have. Check out this place!
Kathleen Moreno

, 04/12/2020



I had an issue with my car where MIKE treated me very well. They took care of me same day service, timely and with a great deal of professionalism. They explained to me what the repair would entail and took care of it in a very timely manner today. I would highly recommend bringing a car here for future work. I can not say enough good things about everyone I dealt with today and the way I was treated was top-notch. Bring a vehicle here with confidence that whatever it is will be taken care of promptly and with a good price!
Josh Stoyak

, 04/14/2020



The best place in aurora to service your vehicle.
jose vazquez

, 05/01/2020



Great shop to do business with! Travelled from crown point, Indiana. And will definitely be back again!
Jason Bonnes

, 05/05/2020



We just left Mike's. The costumer service was amazing. The prices were affordable. And they got us in and out fast. Our car is riding like new again! Thanks Mike!
Nicole Brown

, 05/20/2016



Super friendly staff, did a great job on the car, for the best price. To top it all off, they got the job done in under an hour for a walk in customer.
faizan khan

, 05/24/2016



I went for an oil change and asked for an estimate on some work that I need for my car. Enzo was upfront, honest and matched the pricing, giving me an awesome deal. During the day I was given the company car to take my son to a dr appointment. I am very pleased with the service and I highly recommed Mike More Miles.
Lily Di

, 05/29/2016



I have received excellent service and always left happy !! I was taking care of immediately and the repairs were affordable. I have saved so much money going to mike's rather than going to any other car dealership! I highly recommend it to anyone that needs repairs done to their car !
Nida Khalid

, 06/04/2016



The best experience I've ever had period. I hope they stay here in lombard forever. Mark is jus simply great abd everyone thier is so helpful and nice above all they fixed my car when other car shop said they can't do it or it will cost too much but they did everything in reasonable price they helped me alot I recommend them too everyone.... thanks too Mike more miles I'm back on road.
feroze haider

, 06/13/2016



Exceptional service. Friendly staff. No gimmicks. Great pricing! I recommend them to all my customers
Crystal Barnes

, 06/16/2016



Have been going here for years and Enzo and his team are the best. It's so hard to find a mechanic that you can trust to take care of your best interests and keep your car running great, but Mike More Miles does exactly that. Pricing is always great and I've never felt like they are pushing more than what is required. My wife and I recently moved and they're no longer just down the road for us but we gladly drive the 15 minutes to keep going here. My 2005 Honda Accord is at 237,000 and still running strong thanks to Mike More Miles - shooting to hit that 300,000 mark!
Will Wilberg

, 06/25/2016



Great service, friendly crew....all you can ask for.
ShadeKnight

, 08/08/2016



Marc (the manager) and everyone here was very pleasant to deal with. They worked efficiently, and the price was very fair. Finding a respectable, small, honest shop isn't always easy - so this place was a great find. Highly recommended. Service Received: Wheel alignment
Fred M Raddatz

, 10/12/2016



Great, honest service!
Erik Fenton

, 11/08/2016



I have gone here a few times, the staff is awesome and extremely friendly! I have a lifted pickup truck and the guys working on it spent hours getting it aligned the best they could for me. The staff and mechanics really care about your vehicle and the service they're providing, and with prices that are very fair you simply can't go wrong. Only place I'll trust to work on my truck other than myself!
Douglas Kurczek

, 12/01/2016



Guys are honest and take good care of you!
monika zmudzki

, 12/19/2016



Great place, nice staff & front office, helps you out even when you dont need it, better prices
Ron Brandon

, 01/19/2017



Exellent service and ownership! Anthony is awesome and goes up and above for the customer as well the techs , they actually know what there doing as a shop all around , ! I would recommend this place to everyone no questions asked !
Justin Cockayne

, 02/16/2017



Enzo Dibenedetto & Marc was very helpful patient to explain what was wrong with my vehicle from the first phone call to the time I made it there until finished I will definitely return to Get more work done THANKYOU for making me Smile
Vanessa Flowers

, 03/06/2017



I have trusted my car with Mike's more miles for 2 years now. Mark is a great employee who takes time to explain the services that will be completed on your vehicle. He also is very honest and gives you the best deal possible. I would recommend this shop to people who are looking for great service.
Sandy Stickley

, 03/29/2017



The staff is great and so is the service. I highly recommend this shop for oil change
Chavito Azul

, 06/13/2017



I have had a great experience with Marc. He has helped me with everything from new tires to oil changes. He handles all the cars I have and I would recommend this place to everyone.
Bilal Fatani

, 06/19/2017



They know what they are talking about and they actulay care about the costumers
Princess Marco Turdina

, 08/15/2017



Made a good deal on new tires.
John Hartley

, 08/30/2017



Very friendly, helpful and honest. They explain the problem in a way you can understand. And VERY fairly prices. They even drove me home and picked me up from work the next day when I had to leave my car overnight. Highly recommend them!!
Tina Beckman

, 08/30/2017



Fantastic staff. Quality service.
Frank Smola

, 09/02/2017



very professional very fast very friendly
Barbara Watkins

, 10/15/2017



I ran over a dead deer on expressway and needed the under side of my car checked for damage. I called and they said come on in and we will take a look at it. I went right over and they lifted the car right away. Inspected and I was on my way. Great guys, great service. Luckily all was good. Thank you and I?ll be back when I need work done.
Kim Hook

, 10/21/2017



These guys really went out of the way to help me out today, all around excellent service here. Especially from Eddie and Dev! I was stalled on Roosevelt with a flat and faulty battery. These guys brought me in, gave me air, a jump start, and even showed me where the broken seal was on the tire. On my way now, best Mechanics crew ive met! Thanks again guys.
Russ Moeller

, 10/31/2017



Great service, great people especially Mike. I will most definitely recommend people to them.
carla wilson

, 11/11/2017



Enzo Dibenedetto went above and beyond our expectations. Great customer service. The free shuttle service was great. The quality of work was outstanding. It was very professional and very personal service. I highly recommend Mike More Miles.
Katy Greenbauer

, 12/08/2017



There is no better place to bring your car than to Mike More Miles for regular maintenance or if your car needs repair. They have loyal customers because they go the extra mile for them. They're always busy, but I've never felt that my needs are not important. They are fair with their pricing and quickly determine what needs to be done and how much time and money are needed to get it done. I would recommend their services to anyone!
Sue Cleary

, 12/23/2017



Great service! Been here going for 5 years for oil changes! Very good mechanics!
Billie Jo D

, 01/01/2018



I came in as a new customer. From the moment I walked in they were very polite. They got me in and out in no time. This is gonna be my go to place from now on....
Tashay Hughes

, 02/03/2018



Great people, great service. Very honest and knowledgeable about your specific car needs.
Rob Henry

, 02/06/2018



Great service, great experts...........simply a great place to get support for your car needs. They are very honest and always willing to help and provide solutions.
Michael Ladipo

, 04/10/2018



This is the best shop around. My car needed extensive maintenance and after shopping prices, they were by far the most reasonable. They are always friendly and kept me informed every step of the way. After servicing all of my family's vehicles I would not trust any other mechanic with my car. Definitely keep Mikes More Miles in mind next time your check engine light comes on
Kevin Kerndl

, 05/01/2018



Mike more Miles is absolutely perfect. Now let me start off by saying my girlfriend was bringing her P.O.S Ford Escape here for years and Enzo and his staff have done WONDERS for her previous car! We have recently purchased 2 ?new? used cars and Enzo treats us and all of his customers as if they were his own family and friends. Please trust me when I say at first I might have been skeptical of trusting my cars to this place instead of, shall we say (less than caring dealerships) but they have WON me over time and time again! Competitive pricing and actually caring about who you are as a client / customer. When people say comments such as, ?why can?t we find an Honest and respective auto mechanic? I say, please give Mike more Miles, Enzo and his staff a chance! I did, and I will never go anywhere else!!
Michael Crokin

, 05/03/2018



Great service and affordable prices. We stumbled upon them and have been happy with their repairs for both our cars.
Clarence J Evans

, 05/17/2018



Dee took care of our cars by ensuring we knew exactly what was wrong, being fully transparent, and not trying to get us to get everything fixed; but only the things that needed to be for now. I really appreciate the friendly and knowledgeable mechanics.
Rayshaun Cleveland

, 06/07/2018



We've been using them for oil changes and tire rotations, which I don't mind waiting on site for (fresh coffee!) . Always friendly, and honest about pricing/services.
Abigail Anderson

, 06/08/2018



EXCELLENT! EXCELLENT! EXCELLENT!!! This place not only took care of my car..... they took care of me THE CUSTOMER!!!! I could not have asked for a better place of service!!! My appointment was at 8am.... they pulled my car in the garage at 8am! After looking at the car they took me out and explained what was needed and why.....after agreeing on a price and time needed to service me they offered to shuttle me and mine wherever I wanted to go to be comfortable while waiting... and pick us up when the car was ready..... they estimated 2 hours..... they finished in 2 hours.... fresh cold water was ample...... I mean it's was just so much more than expected... It felt personal.... when it was all over, I was escorted to my car with cold water for all, my children were put in their seatbelts for me... then my door was closed for me.... As a single mother holding it all down, finds like this is worth talking about. Go to MIKE MORE MILES!!!!! You won't regret it! Oan, it's clean too... even the bathroom, LOL!!!!
Jeanine Graham

, 06/16/2018



Good guy's fair pricing.. Honest people who treat you like a friend not a number or price tag!!!!! They takecare me and my cars and I honestly enjoy knowing that i am safe on the road because Mike's has my back I know a little about car's but there the Pro's.
Rick Mason

, 08/10/2018



All employees are friendly and helpful. They provide the best service, at the best price. I won't take my cars anywhere else!
Kerry Garciahii

, 08/30/2018



Went here i was have trouble with my car and they were very detailed and passionate about their work. A wonderful group i would definitely recommend their services.
Jennifer Pinkney

, 09/04/2018



This shop is awesome! They are experienced and the CUSTOMER SERVICE is execeptional. Ive been there multiple times and they always work diligently to fix problems! The managers are the best and truly care for whats best for the customer. This shop isnt like most shops that will just up sell or try n charge you for things that arent wrong just to make money off you. They are HONEST and tell you what needs to be fixed now and what could possibly wait to get done later. Highly recommend this place! Thanks for all that yall do and thanks for making me feel important! N like family to yall and not just some random person to make money off of.
Don Douglasccczs

, 10/02/2018



Great place to get an oil change
Michael Skelton

, 11/24/2018



Extremely honest, resonable, great with explaining an issue & why they'll do what they did, for the level of ubderstandinu of any car owner. Priced work extremely fairly, extremely genuine & straight forward customer service. Highly recommended
Stephen Garner

, 11/26/2018



These guys are the best! Had a horrible experience with another place and they swooped in and saved the day. Very knowledgeable! I felt so comfortable with them and they didn't make me feel dumb for being a female. Please come here for sure for anything!! Thank you guys for helping me out!!!
Stacey Holdren

, 12/10/2018



These guys are the best!!! My starter went out on a holiday weekend and these guys stayed way past closing hours on a Saturday to replace my starter...and allow me to not be stranded without a vehicle for the holiday! I would recommend Mike More Miles to everyone!!! So glad I found them!
Rossana D' Amore

, 12/23/2018



I have taken my 2013 Silverado here for oil changes but shortly after I pulled an Oil Pressure Sensor code. They were able to fix my car quicker than the estimated time and saved me a HUGE amount of money. The best part is they, Enzo, was up front with me about the estimated time but said if it doesn't take that long then you will be saving money. I highly recommend this trustworthy mechanic for all of your car maintenance and repair needs.
James Soderstrom

, 12/27/2018



The first time I went to Mike More Miles was for an alignment. They did a great job and for the best price around. Great service at a great price. When I bought my next car I brought it in for an oil change and after the oil change was done Enzo showed me some things that were wrong with the car. Nothing urgent, but things to plan on fixing in the near future. As a mechanic at a Ford dealer for most of my career, I was very impressed at their friendly and knowledgeable approach and great prices. They treat you with respect and you can see that they really want you to get more miles out of your car with regular maintenance. Great service at the best prices. This is the place. Thanks for taking care of me and my cars.
John Cushing

, 02/13/2019



My go to place for all car repairs!! Everyone is so friendly, honest, and helpful. I highly recommend to all my friends and family. Thank you!
Beth Moscatello

, 02/13/2019



Great customer service. I had an appointment at 8, dropped off my vehicle and was provided with a shuttle ride home, and pick up once my vehicle was completed. Autumn was who I had dealt with. She was very polite and informative with the repair to my vehicle.
Chelsea Kruse

, 02/13/2019



This shop is an absolute life saver. My wife and I had a brake issue on our way to work and we were towed to Mike's because it happened to be the closest shop to where we broke down. We lucked out. This place is fantastic! Autumn was incredibly helpful and they diagnosed the problem almost instantly. We went from having a broken down car to having no issues whatsoever, all in the matter of a few hours. I can't recommend them enough. Thanks to all who work here, your hard work is much appreciated.
Matt Henry

, 02/13/2019



Great staff, they are knowledgeable, courteous, professional and care about the work they do. Your car is in good hands with Enzo and the rest of the team. Would recommend to anyone to get their car serviced here.
Vlad Metodiev

, 02/14/2019



Our college student daughter became stranded at the end of a road trip to Wheaton. Our and her good fortune was to have her car fail close to Mike's. They worked all day on Saturday, but still took her car in, stayed open late to replace her alternator, and got her on the road again back to her school on Sunday. We're really grateful to Mike's.
Howard Green

, 02/24/2019



I just went there yesterday for something I would have been paying an arm and a leg for at other places but is so simple and they took me right in gave me a good price and had me out of there within the hour. I will definitely be returning very friendly and nice and great service and seems to be very good prices
Jennifer Tomsovic

, 03/06/2019



I was in need of a service I thought would be so simple, changing a tire stud, and I called literally maybe 20 different places none of them could get it done when I needed and the prices were ridiculous... some how I ended up coming across this place and not only did the guy I spoke with on the phone tell me to just bring my car so he could look at it he definitely gave me the easiest experience I?ve ever dealt with going to a mechanic not only did I get a very good reasonable price he had me out within the hour and went a little extra for me to check and make sure all my studs were good. The man at the front desk was very pleasant I?m mad I forgot his name but he was very nice to me and really helped me out and last but not least not once did he try to rip me off or tell me I needed extra stuff I didn?t need. This place seems very trust worthy I?ll definitely be returning. Thanks for the service MIKES MORE MILES
Jennifer Tomsovic

, 03/06/2019



Today was my first time there. Great service and hospitality. Would recommend to others. A+++
STORIES TO SAVOR

, 03/06/2019



They did an oil change and fixed our brakes. They gave me a free ride to my house and even dropped the car off later when it was all done. Being 7.5 months pregnant with a toddler this was extra kindness was very appreciated.
Shawn E Russell

, 03/16/2019



Service was AMAZING ! Ask for Enzo . He was very knowledgeable and friendly and service was quick. !
Felicia McNeal

, 03/26/2019



Enzo and the crew made my car drive like new. After going to many different places trying to figure out a driving issue, they were able to clearly show me, and tell me what was wrong with my car, and gave me an honest price that we signed on before they started any work. If you're looking for a place with good values, this is it.
Joshua Kegler

, 03/31/2019



This place is awesome! I'm totally impressed with the service, which is professional and HONEST! That's not an easy task to find for a lady. My car runs like new and I want to thank Devdal and Ili for the grand treatment. I'll be back when I need more services. New Happy Customer!
Valerie Turner

, 04/22/2019



Great people
kim graham

, 04/30/2019



Fantastic service, polite employees. Mike will take good care of your car AND save you $ (I save $40 each oil change compared to the other places I've been). I highly recommend Mike and crew!
Natasha Dombrowski

, 05/02/2019



Very friendly and informative group! Popped in on a Saturday morning and I was out pretty quick. They offered to help with my potential future repairs and it was definitely a nice experience.
Oles Grinchak

, 05/06/2019



This place was fantastic from start to finish. Highly recommend them! Enzo and his staff are knowledgeable, polite and get the job done . I will be back for all my car needs.
Andrea Lewis

, 05/11/2019



I have been around the block as they say and Enzo the manager went beyond in kindness and superb attention to detail in explaining their process to my limited mechanical awareness. Their work to the vehicle was done in a timely manner and my truck is running great. I will be taking my vehicle to Mike More Mikes from now on. Thank you for making an old lady happy.
Judith Kuranda

, 05/26/2019



I went in today for an oil change with no appointment and I was wowed by the experience- customer service the best, excellent price and walked out with estimates and detailed explanation of need to be done..DEFINITELY GOING BACK...
Michelle Tonchevici

, 06/11/2019



Outstanding work!. Busy shop but well worth the wait and money. Honest and friendly workers that know what they are doing.
First Name Last Name

, 06/12/2019



I love this place... Friendly staff... Fair prices.... I had a rattling noise in my engine and they quick fast and in a hurry fixed it for free! Definitely recommend coming here!!
Carli Stroupe

, 06/19/2019



This place is awesome! I was desperate to find a mechanic who would actually fix my issues instead of create more. I had a recommendation from a friend and I was VERY far from disappointed. Everyone was friendly and they diagnosed my car problems down to the tee. The prices were extremely reasonable for the amount of work that had to be done. I will definitely be recommending this place to others!
Jamie K

, 06/21/2019



Dropped my car off this morning, and they were busy! I told Enzo I needed my car back today/tonight. There were at least 20 cars before mine! My repair was major. They came thru for me as usual and called to say I could come and pick it up. It was ready tonight! Yayyy! Great job team, oh Oil changes $21.00 dollars , never knew that . Thanks again for your prompt service!
Jacqueline Domiano

, 06/22/2019



Great experience everytime. Highly recommended.
Amy T

, 07/09/2019



Love the service and honestly these people show hope to do more business here in the future
Mohammed Omar

, 07/16/2019



Great service and great Discount for veterans.
Jaime Maldonado

, 07/21/2019



Friendly service, especially Devdan! Competitive prices. Pleasant experience.
Laura Boehm

, 07/28/2019



Enzo took care of my car and make sure that I am fully aware of all the details. He even test drove the car to make sure that everything was running right. I knew he didn?t have to do that but he insisted to make sure that the service done won?t come back to bite any of us. This was very respectable. Him and the team he manages are the reason why I have been going to mikes more miles since 2015 and expect to for the time I live near by. You can tell they would rather have long term relations with customers.
Affan Fareed

, 08/04/2019



Great service, reasonable prices. Explained everything in detail. Did a good job.
cynthia kline

, 08/13/2019



I would like to thank those that work at Mile More Miles because they went above and beyond to help me get my keys that fell between my car seats. Very professional employees! Thanks!!
Jessica Meinert

, 08/16/2019



I LOVE THIS SHOP, every time I come to get something done on my car whether it?s an oil change or a 30k mile service plan I always feel like I leave driving smoothly in a brand new car. The customer service is great and Enzo always makes sure I get the best rates with all their services. I recommend this place online and in person to anyone that has had trouble trusting auto repair shops.!!
Aleksandra Platek

, 08/17/2019



Enzo was amazing and worked things out, so that I could leave with clean filters and oil! Awesome job!!!!!
Tom Haavig

, 08/24/2019



Honest guys and reasonable charges
Syed Ekram

, 08/30/2019



My mom put diesel in her car instead of gasoline and we took the car to Mike Miles. Enzo did a good job explaining us all the details on how he was going to fix the car and price was very reasonable.
Jonida Sterjo

, 09/03/2019



Great service!! The team was friendly and knowledgeable and efficient. They even fixed a loose part that was rattling at no extra charge. Highly recommend MikeMoreMiles for oil changes and general maintenance.
Debbie Schlesinger

, 09/16/2019



If you are looking for good mechanics that will not try to rip you off this is the place. I am always worried to go to car repair shop because from the experience they will always try to sell and fix a lot of stuff that you don?t need but this was not the case. This shop changed my oil for a fair price and advised me that I might need to change my shocks in next couple months if I feel that the suspension is off. Thank you.
Thomas Niemczewski

, 09/17/2019



Everyone here works hard from the boss to the last man that works there
Dontrailus Johnson

, 09/23/2019



My first experience here was very postitive. I had a have major work done. Enzo called my with updates throughout the day and promptly called me to advise they needed to keep over night. Car was fixed. I again needed service today. Spoke to Enzo who advised me to bring it in. They looked at it and fix it (different issue) even staying beyond closing to ensure it was fixed for me so I could get to work tomorrow. I am very impressed by the professionalism of the entire staff. Enzo, Gus and everyone was friendly, professional and attentive to my needs and concerns. I highly recommend them.
Kris Heimdal

, 09/24/2019



Took my car here and they just fixed what was needed to be done. My car has never driven so nice. If you are looking for a good place to take your car this is the place!
Joe Little

, 09/25/2019



Great service great prices
John Jarka

, 10/17/2019



Took my 01 Dodge Ram 1500 in to get the play in my steering wheel and whine in my engine fixed. It was a pricy fix, but when I got my truck back it was in excellent condition. They even threw in wiper blades for free. Overall my experience was fantastic. I would most definitely recommend to use this shop as they take there time and do great quality work. Thanks again Mikes More Miles! ????
Alex Oliver

, 10/31/2019



Took my Jetta here after a sketchy all cash mechanic had broken my axle. I spoke to Enso and he said to take it back to that cash mechanic to fix it for free then bring it back to him to align it. I will never trust another mechanic more. They get the job done well, and they don't rip you off w/absurd prices.
Gabriela Gomez

, 11/26/2019



Enzo and his crew are fantastic. Always professional and always quick to get the work done. For brakes, tires, oil, etc. it is the best place to go in and out of Lombard. I have also found the costs are more competitive than other shops in the area. Mike More Miles provides quality work and that is why I maintain both of my cars there.
Joe L

, 12/03/2019



Great
Sherry Levingston

, 12/19/2019



The entire staff at this location is awesome! They are honest, friendly and get me back on the road quickly.
Jennifer Baker

, 01/21/2020



They have what I need when I need it.Most recently I bought a battery charger.its really high quality and just what I needed.
Jesse Stevens

, 02/15/2020



Very nice service. they delivery what is committed. Friendly people. Best part is they have customer pick drop service... definitely getting service again..
rahul panchal

, 05/02/2020



Enzo, D and Guss have been extremely helpful this season for our business. Pricing is excellent and the service they provide is top tier! Thank you for everything!
Lawn Care

, 05/15/2020



Good service.
John Farris

, 05/18/2020



If you are planning you change any parts for your car, you can find a better deal here. Get a quote if you are not satisfied they don't give you hard time. They are okay if you leave after you get the quote. They can even explain their quote in detail if you ask, and can give you a details if they have more than one quote for the service.
Cheryl James

, 05/20/2020



Took my Acura SUV there after a bunch of negative experiences and they completely changed my perception of mechanic shops. They were so thorough and fairly priced. Didn?t try to sell me things I didn?t need and my car drove like I never experienced on the way out. Awesome job! I?m a lifelong customer now.
Jason Baumann

, 06/01/2020



Great service.
Christian Anderson

, 06/01/2020



Great mechanics. Fair prices.
John Graber

, 06/01/2020



I hate bringing cars in because I never feel like I am taken care of fairly. Not at Mike More Miles. They were so courteous and fair. Thank you.
Lisa Herzog

, 06/01/2020



Brakes
, near
DuPage, IL
Excellent service....everything explained...Manager Armand runs a good shop....
Marty Heller

, 05/14/2020



Miscellaneous Services, near
Will, IL
The owner and mechanics go above and beyond every single time. Efficient, trust worthy, convenient and friendly! I recommend them to everyone!!
Laura Wellman

, 04/29/2020



Very clean shop and the staff was great.
Bob Skinner

, 03/19/2020

Very friendly, professional, and knowledgeable. They were quick and the price was fair. As a mechanic myself for 40 years, I was impressed!
Rick R.

We have had our car repaired here several times and its been very satisfactory, reasonably priced and never had any further issue. Thanks guys!
Victoria C.

Professional and friendly guys! Would recommend anyone looking for a good mechanic to take their vehicles here.
Harry G.

I've been going to this shop for 13 years and they are always quick, efficient and trustworthy.
Kyle B.

I've been to Mikes about 3-4 times. Always very nice and professional, honest people.
Alexandra T.

I've been to many auto shops but Mike More Miles in Elgin has them beat. Highly recommend.
Josh M.

I highly recommend this mechanic. I have been coming to them for years and they treat their customers in a way that is beyond great.
Daniel A.

Took my car here and they just fixed what was needed to be done. My car has never driven so nice. If you are looking for a good place to take your car this is the place!
Joe L.

Great service!! The team was friendly and knowledgeable and efficient.
Debbie S.

If you are looking for good mechanics that will not try to rip you off this is the place.
Thomas N.