MIKE More Miles of NORTHERN ILLINOIS is committed to recognizing the nurses, medical workers, care providers, doctors, and first responders...... as well as assisting ANYONE WHO HAS FINANCIALLY SUFFERED as a result of their employer being FORCED to CLOSE.

We have put aside a minimum of $80,000 in automotive repair and maintenance services at no cost for the groups mentioned above. This assistance will be denominated in the amount of $50 per individual and take the form of $50 YES certificate good on any automotive service or repair.

While the total amount is a lot of money for us, especially during these tough times, we want to recognize the heroes and help those who are most financially impacted in our area.

Please, if you know anybody who is a member of either group, encourage them to call, or visit one of our shops.

YES......... we are all in this together and travel the same highways.

Thank you very much.
Serving DUPAGE, COOK, KANE, LAKE, WILL, DEKALB, AND KENDALL COUNTIES as well as Southern Wisconsin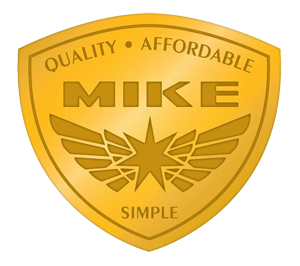 Welcome to MIKE, a family of independent neighborhood full-service automotive maintenance and repair centers. MORE MILES MADE EASY is our passion. Our Nationwide Warranties will insure you can go much farther and really enjoy the miles. Our services include 4X4 Services, Wheel Alignment, Batteries, Brakes, Car & Truck Care, Electrical Service, Electronic Diagnosis, Engine & Transmission Service, Exhaust / Muffler, General Services, Heating and Cooling Services, Oil Changes, Maintenance, Steering, Suspension, Tires, and Undercar Services. Our employee teams are committed and competent.

It all started back in 2014 when we opened our first MIKE More Miles automotive repair center. We felt strongly that our friends and neighbors deserved something much more than what the national chains and car dealers were delivering. For us, it was about giving motorists a far simpler way to get the full life of their vehicle and then, in turn, to have the money (they might, otherwise, be forced to spend on more car payments) available for far better things. Not a new idea, but we were bent on making it very, very SIMPLE. That meant building a team of some of the best Installers, Technicians, Service Managers, Leaders, and Shop Owners in the industry, many of whom had demonstrated great track records working in historically great automotive service chains.

QUALITY, we are extremely serious about. But we are also committed to making it AFFORDABLE...so you have more money available for family, friends, fun, and future. We service most brands and ages of cars, minivans, SUVs and light trucks. Interested in driving your vehicle to 225,000 miles and beyond? Ask us about the MIKE Smart Plan.

Locally owned and independently operated, we admit that we are not always perfect. But being the FAMILY we are, we promise you that WE WILL TRY HARDER to serve you better than anybody else in the business. Drop on by, give us a call, or send us an e-mail to learn more. Thank you for giving us the opportunity!
LOMBARD
234 W Roosevelt Rd,
Lombard, IL 60148
AURORA
390 Eola Rd,
Aurora, IL 60502
ELGIN
400 Dundee Ave,
Elgin, IL 60120
JOLIET
845 N Larkin Ave,
Joliet, IL 60435
LOCKPORT
983 E 9th St,
Lockport, IL 60441
ST. CHARLES
2073 St Rt 38,
St. Charles, IL 60174
WAUKEGAN
2108 N Lewis Ave,
Waukegan, IL 60087
YORKVILLE
102 Beaver Street,
Yorkville, IL 60560
DOWNERS GROVE
7205 Lemont Road,
Downers Grove, IL 60516
MONTGOMERY
1947 US Route 30,
Montgomery, IL 60538
ROMEOVILLE
652 N Independence Blvd,
Romeoville, IL 60466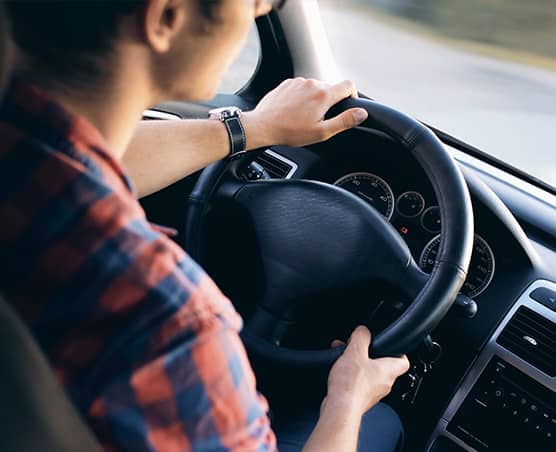 Vehicle Tips
According to recent studies, 5 percent of all motor vehicle fatalities are clearly caused by automobile maintenance neglect.
The cooling system should be completely flushed and refilled about every 24 months. The level, condition, and concentration of coolant should be checked. (A 50/50 mix of anti-freeze and water is usually recommended.)
Never remove the radiator cap until the engine has thoroughly cooled. The tightness and condition of drive belts, clamps and hoses should be checked by a pro.
Change your oil and oil filter as specified in your manual, or more often (every 3,000 miles) if you make frequent short jaunts, extended trips with lots of luggage or tow a trailer.
Replace other filters (air, fuel, PCV, etc.) as recommended, or more often in dusty conditions. Get engine drivability problems (hard stops, rough idling, stalling, diminished power, etc.) corrected at a good shop.
A dirty windshield causes eye fatigue and can pose a safety hazard. Replace worn blades and get plenty of windshield washer solvent.
Have your tires rotated about every 5,000 miles. Check tire pressures once a month; let the tires cool down first. Don't forget your spare and be sure your jack is in good condition.
Check your owner's manual to find out what fuel octane rating your car's engine needs then buy it.
Keep your tires inflated to the proper levels. Under-inflated tires make it harder for your car to move down the road, which means your engine uses more fuel to maintain speed.
Lighten the load. Heavier vehicles use more fuel, so clean out unnecessary weight in the passenger compartment or trunk before you hit the road.
Use the A/C sparingly. The air conditioner puts extra load on the engine forcing more fuel to be used.
Keep your windows closed. Wide-open windows, especially at highway speeds, increase aerodynamic drag and the result is up to a 10% decrease in fuel economy.
Avoid long idling. If you anticipate being stopped for more than one minute, shut off the car. Contrary to popular belief, restarting the car uses less fuel than letting it idle.
Stay within posted speed limits. The faster you drive, the more fuel you use. For example, driving at 65 miles per hour (mph) rather than 55 mph, increases fuel consumption by 20 percent.
Use cruise control. Using cruise control on highway trips can help you maintain a constant speed and, in most cases, reduce your fuel consumption.
Keep your engine tuned. A fouled spark plug or plugged/restricted fuel injector can reduce fuel efficiency as much as 30 percent.
Inspect the engine's belts regularly. Look for cracks or missing sections or segments. Worn belts will affect the engine performance.
Have the fuel filter changed every 10,000 miles to prevent rust, dirt and other impurities from entering the fuel system.
Change the transmission fluid and filter every 15,000 to 18,000 miles. This will protect the precision-crafted components of the transmission/transaxle.
Inspect the suspension system regularly. This will extend the life of the vehicle's tires.
Nov 16
2020
Nov 04
2020
Nov 02
2020
What Our Customers
Are Saying

We are new to the area and our 'check engine' light came on. I stopped at a local auto store who wouldn't help me so I stopped into Mike's. Mike's checked it within 15 minutes and topped off my coolant for no charge with the warning it may not fix the problem. The next day the light was back on so we dropped off the van to be worked on the next day. Before lunch it was done. They called before beginning any repairs and let me make the decisions on what to do. Very professional and quick. Thanks!
Suze Tolbert

, 11/21/2020



My family, friends and I have been coming here for decades and they always take great care of us!
Walter Medina

, 11/13/2020



I had my wheel bearings replaced last saturday at Mike More Miles Elgin, they diagnosed/repaired the right issue with my car (wheel bearings). I brought my car in at 1pm on a Saturday and got the car back at 4pm on a Saturday. Really happy about the service as i needed my car back as soon as possible, they fixed it the same day despite it being the weekend and them closing soon. Appreciate it
Ignacio Munoz

, 11/08/2020



Fantastic customer service, and more than fair price rates. Really helped me out in a couple of binds without charging me a fortune.
steve rokosz

, 11/04/2020



First time I have gone to a place and felt good and completely comfortable with the shop. The way they talk to and deal with customers is above par. Completely professional and the pricing is fair. Detail oriented and meticulous. The shop is super clean and the guys working really put in the extra effort and go the extra mile. I live about 30 minutes away but I will come here faithfully from now on based on my experience here
rami b

, 11/02/2020



Best service of any place I've ever been. The manager, Chris, was polite, professional, personable, and very helpful. As a single woman it is hard to find an auto shop that you feel you can trust and feel comfortable knowing you are not getting ripped off. going to Mike More Miles in Downers Grove feels like going to family.
Jamie Galasso

, 11/01/2020